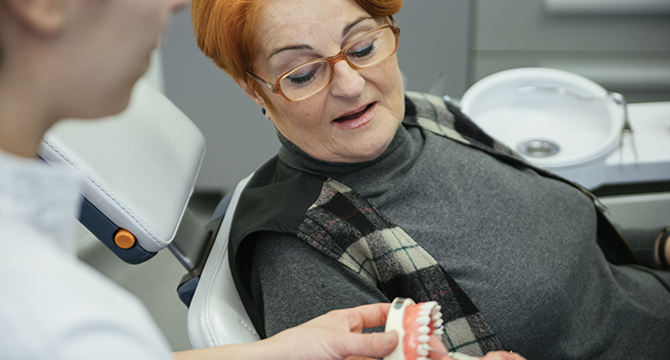 Enjoy the Advantages of Implant Dentures
Unlike traditional dentures, dental implants are more stable and user-friendly than other replacement options. Implant posts are secured into the jaw to prevent bone loss and gum recession. As you chew, the implant stimulates the bone and prevents bone loss. 
Make Sure Your Mouth Is Healthy
Before you can get dental implants, you need to consult with your dentist to ensure that you're a candidate and your oral health will support the new implants. If you have suffered from a medical circumstance such as radiation therapy in the mouth, diabetes, or if you're a smoker, you may not be eligible for implants.